Latest Offers

Web Design and Hosting for Just 4500 Rs*
Web Hosting Unlimited for Just 1500 Rs For 1 Year (Only for new Domain Registration)
Web Hosting 500 MB Just 1500 Rs For 3 Years
For More Hosting Plans Click Here
With Regards,
Magnum Web Technologies


Our Clients


Magnum Web Technologies (India) is an offshore web development and software development company in India that makes your communication and transaction on the Internet more effective and useful. We ensure this through appropriate content and suitable Internet tools, sufficient enough to reach far and wide markets. MAGNUM services leverage deep domain expertise in the Industry, technical expertise in leading Internet technologies and a cost-effective global solutions delivery model. The services are provided under the aegis of our communications and e-business practices.
We offer a wide range of services to reach out to new targeted audience as well as focus on retaining your existing customers. Our service includes Web application development, Website designing, Corporate profiles and presentations, E-commerce solutions, Application development, Web maintenance, and re-engineering, Mail gateways, Web hosting solutions, Search Engine Optimization, Mobile Web and Application development and Flash development.
At MAGNUM you can shop for an array of web based services and development support, which may include consultation, software development and maintenance. With an excellent track record in the global market and our presence in the domestic market is equally laudable.
We help you bring your business online with latest designs and latest technologies. From website tips and ideas to designed websites, you will get solution for your each of your need here. We ensure you the development of your website will search engine friendly, aesthetically appealing and user friendly.
Smart Thinking, fresh innovations and Instant cross channel communications are pillars of our success, which have helped us to build our reputation of delivering incredible results.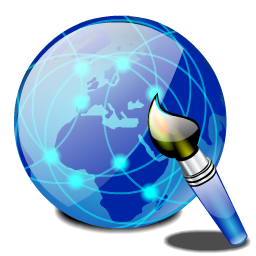 Our Technologies















$('#slide').cycle({
    fx:      'turnDown',
    delay:   -2000
});
$('#slide1').cycle({
    fx:      'turnDown',
    delay:   -2000
});
$('#slide2').cycle({
    fx:      'turnDown',
    delay:   -2000
});
$('#slide3').cycle({
    fx:      'turnDown',
    delay:   -2000
});
$('#slide4').cycle({
    fx:      'turnDown',
    delay:   -2000
});
$('#slide5').cycle({
    fx:      'turnDown',
    delay:   -2000
});
$('#slide6').cycle({
    fx:      'turnDown',
    delay:   -2000
});